United States Navy
Submarine Tenders
USS Beaver AS 5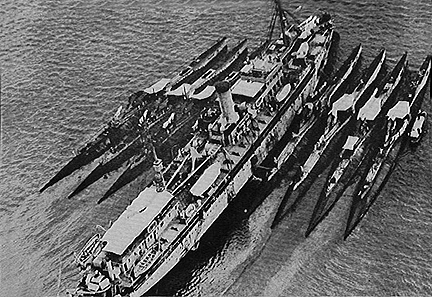 USS Beaver with her brood of submarines.
---
Displacement
(tons)
4,737
Built / Launched
1910
Length
380' 0"
Built By
Newport News Shipbuilding and Dry Dock Co., Newport News, Va
Beam
47' 0"
Commisioned
1918
Draft
20' 3"
Reclassified (ARG-19)
1945
Speed (rated)
16.5kts
Decommissioned
1946
Compliment
291
Disposition
Unknown
---
Beaver (AS-5) was built in 1910 by Newport News Shipbuilding and Dry Dock Co., Newport News, Va ; purchased by the Navy 1 July 1917; converted to a submarine tender by Mare Island Navy Yard; and commissioned 1 October 1918, Lieutenant Commander J. A. Logan in command.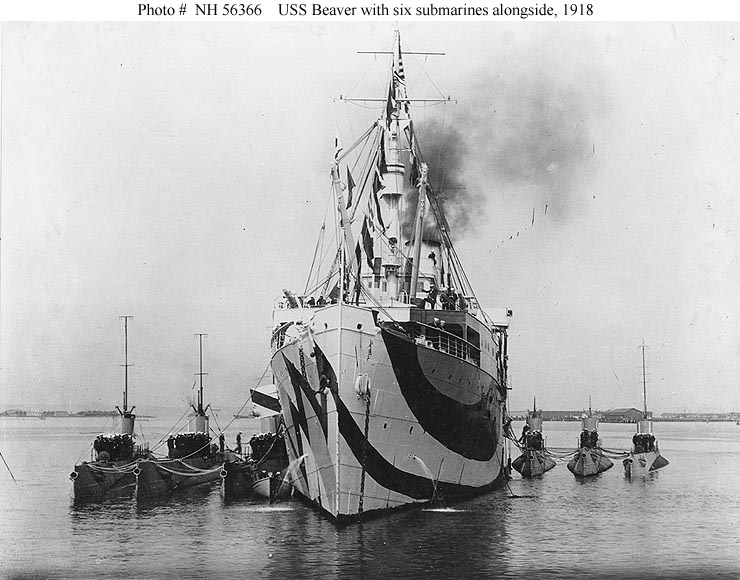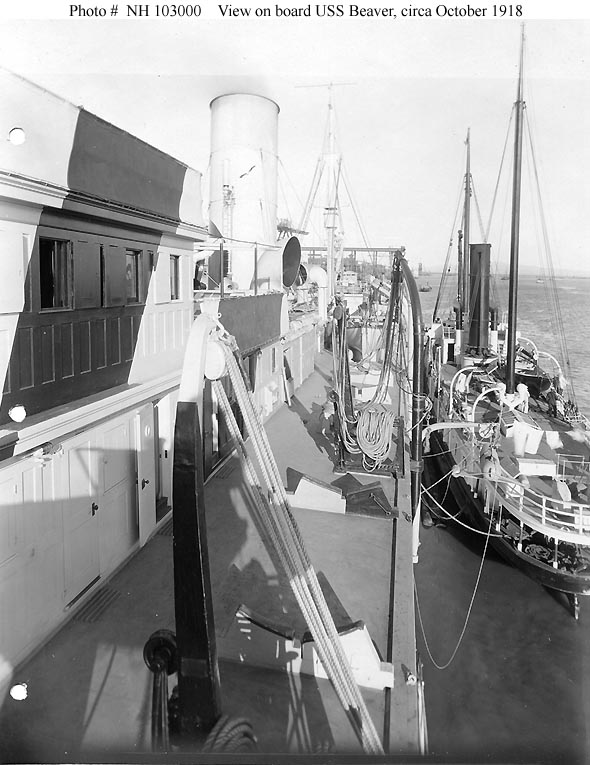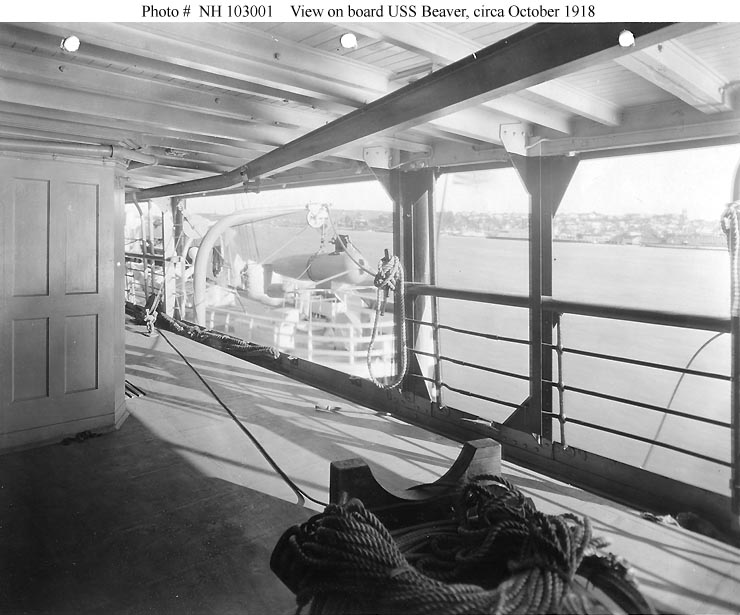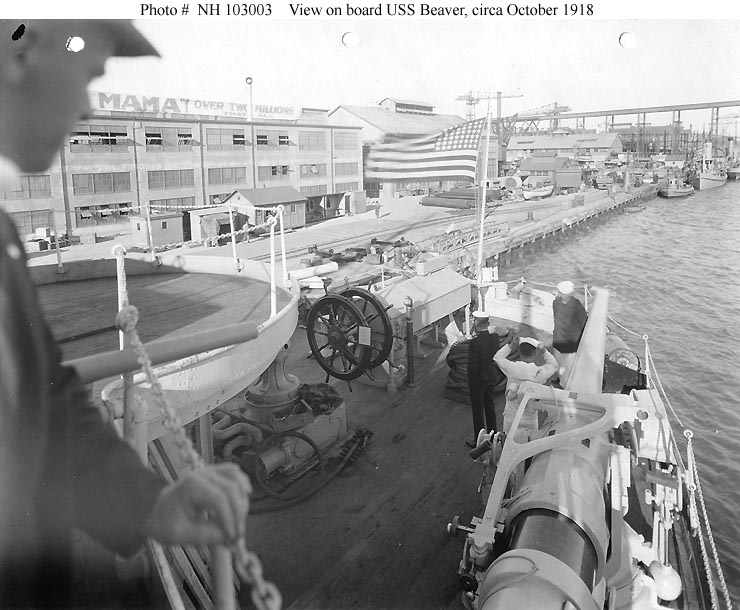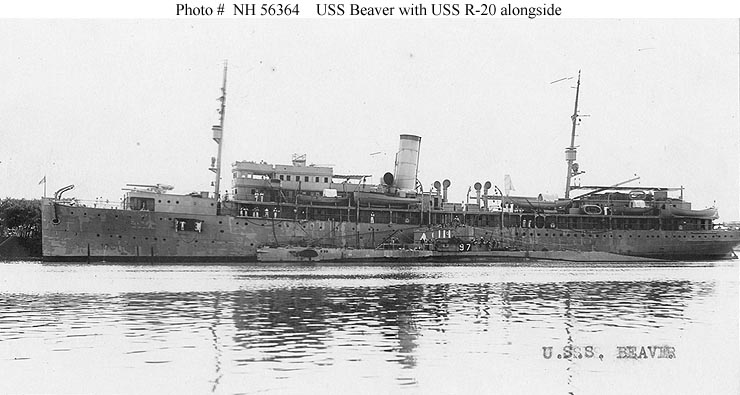 Beaver operated along the west coast until June 1919 and then convoyed a division of submarines to the newly established submarine base at Pearl Harbor.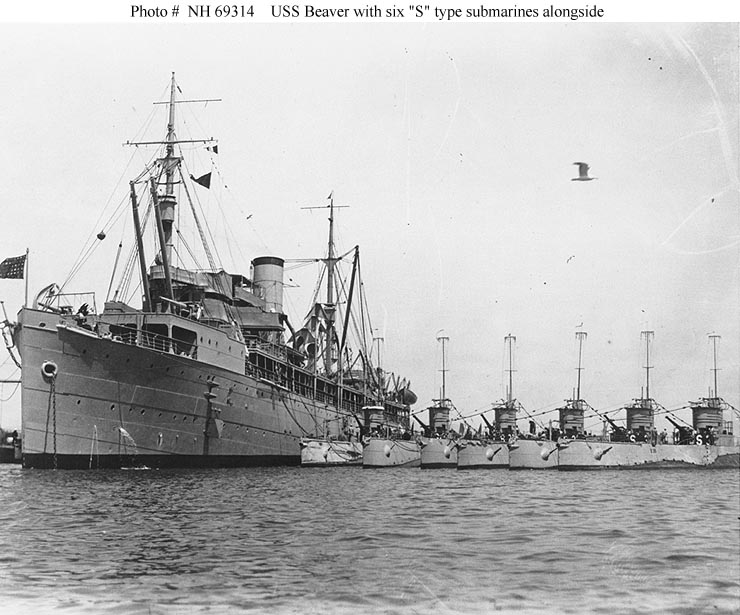 She then steamed to the east coast where she assisted in the salvage of S-5 during 1920. In 1921 she became flagship of Submarine Flotilla and tender for Submarine Division 18, based at Portsmouth, N. H. During late 1921 and early 1922 she operated on the Asiatic Station. She returned to San Pedro, Calif., 14 April 1922 [supplemental: then with two submarine divisions (including several "H" class boats) - Beaver sailed via the Panama Canal for Norfolk - arriving there 14 September 1922]. [In] 1925 she returned to the Far East. From 1925 to 1932 Beaver served as tender for Submarine Division 16 at Cavite, Philippine Islands, and Tsingtao, China.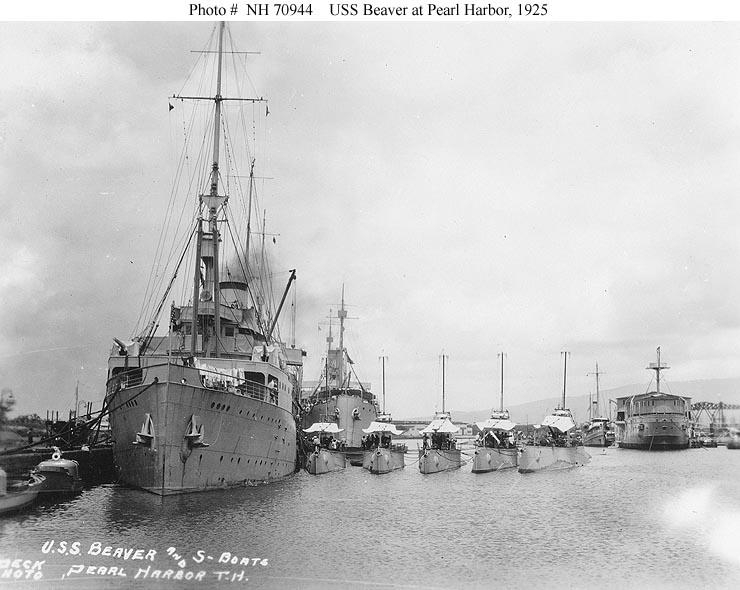 She then served as tender for Submarine Squadron 4 at Pearl Harbor between 1932 and 1939. She returned to the west coast early in 1940 and spent most of the year at San Diego undergoing repairs and modernization preparatory to joining Submarine Patrol Force, Atlantic Fleet.
USS Beaver and two submarines at Roseneath, Scottland.
Thanks to Jim Lavelle for use of this very rare photo.
The original is here: USS Gunnell SS-253
Joining the Atlantic Fleet she served with Submarine Squadron 7 at New London, Conn., until October 1942 and then proceeded to Roseneath, Scotland, with Submarine Squadron 50. She remained there until returning to New York in July 1943.
USS Beaver at Coco Solo - picture is not dated - but Beaver is in WWII dazzle paint. Picture is noted "In port Coco Solo"
Thanks to Rik Rabbett for providing this photo.
Beaver then returned to the Pacific and departed San Diego 20 September 1943 for Dutch Harbor, Alaska, where she tended Submarine Squadron 45 until mid-February 1944. During this time she assisted in establishing the base at Attu Island. She returned to San Diego 12 February 1944 to establish a submarine training school.

She remained at San Diego until mid-June 1945 when she began conversion into an internal combustion engine repair ship (reclassified ARG-19, 25 June 1945). Departing San Diego 28 August, she steamed via Pearl Harbor and Eniwetok, to the Far East where she remained on occupation duty until 3 May 1946. She then returned to the west coast for pre-inactivation overhaul.

Decommissioned 17 July 1946, she was transferred to the War Shipping Administration 5 August 1946.
History from the Dictionary of American Fighting Ships.
---
AS 6 USS Camden

Table of Ships

Go to TenderTale Main Page

© 1997, 2006 Common Cents Computers