Sub Bases Apra Harbor, Guam
This chapter is still under construction
---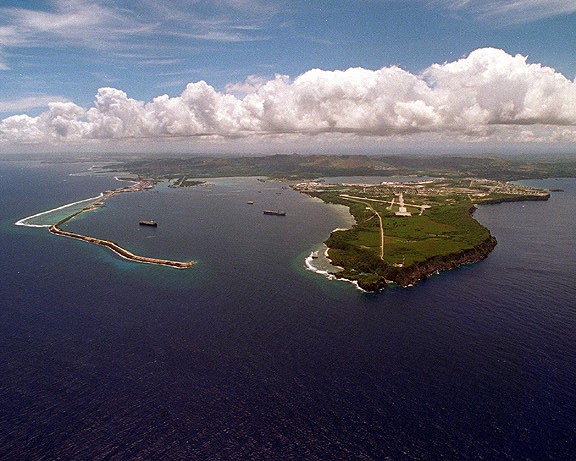 Apra Harbor, Guam.
Note the inned harbor is where the boomers were serviced -
and note that there is no one home...
Coming home -
sub cruises into outer Apra Harbor...
The OldPro serviced subs here at various times over a 50 year period. Here she is tending three along side - and two more on the pier.
Shift colors!
Captain Oliver out for a turn about the harbor...
---