The Early Years - The West Coast
Mare Island / San Francisco
San Pedro / Los Angeles / Long Beach
San Diego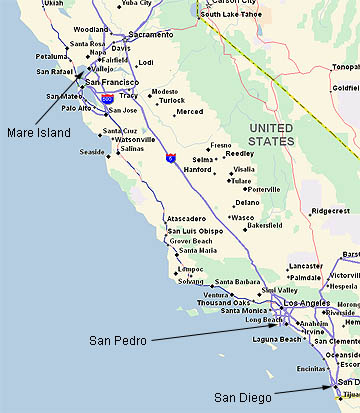 Once the Navy finally commited to adding submarines to it's fleet - the decision to deploy them on the west coast - as well as the east coast -- came very quickly. Mare Island was chosen for many reasons: San Francisco's "central" location on the western coast; The existance of a large, well equipped and manned Naval Shipyard; San Francisco's large protected bay for trials (much as the Long Island Sound on the East Coast); and the fact that most considered submarines as a strictly defensive weapon- deploying them to protect San Franciso - it's bay, port, and sea lanes seemed the best use of the new boats.
Mare Island Naval Ship Yard - Looking North from the Suisun Bay where the Napa River flows in the the San Francisco Bay
California's climate was also a factor in the overall decission - as the East Coast - particularly in the region around the Long Island Sound -- can have some particularly harsh winters which could interfere with many operations - such as testing and training. The early boats were far from being truly "sea worthy" and rough seas could endanger them - so any adverse weather forecast would see the boats tied to the pier for the duration.
It didn't take long, however - for the boats to be found on voyages up and down the coast - putting into Los Angeles and San Diego.
Having already learned about the need for a tender - one was assigned from the start - the USS Fortune - a screw steamer of moderate size - was quite powerful for the time - and had been outfitted as a sea-going tug - often deployed in her early days performing various towing tasks for the Navy. She was a natural, then for tending the subs - as they often needed a tow.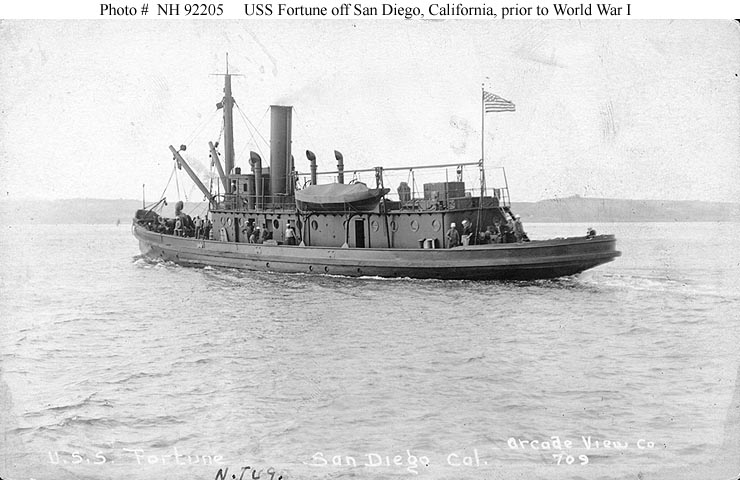 Believed to be USS PIKE (A5) at Mare Island (date unknown)
As noted - Mare Island was already a major Naval Shipyard when the submarines first arrived - so they were just another :"tenant" command. While Mare Island was a great facility - it's primary mission was building and repairing - not supplying support services as a home port - so the tenders were very important in seeing to it that the submarines received all the attention they needed. Even so - Mare Island remained an important "site" for the submarine fleet for a long time. Mare Island has it's own seperate page in addition to the information here.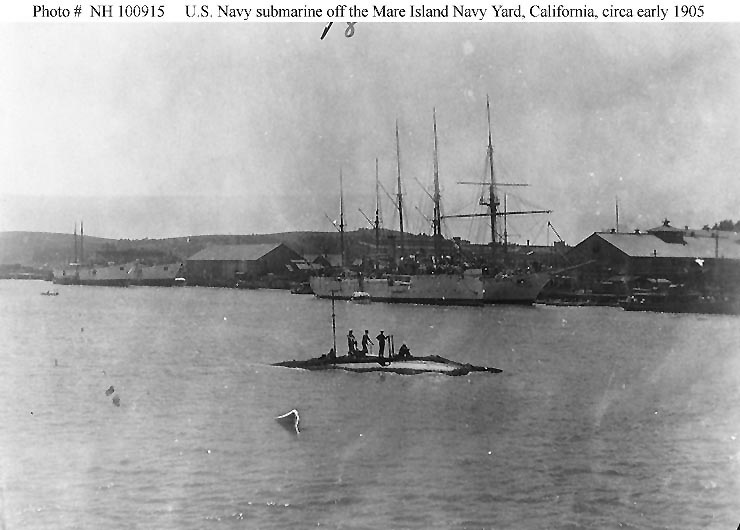 In this picture of a boat operating off of Mare Island in 1905 - one can't help but notice the masted man o'wars at the pier - and while a stark contrast of old and new navy - there were times when the old venerable sailors (ships and crew) were called on to tend the "new fangled" boats.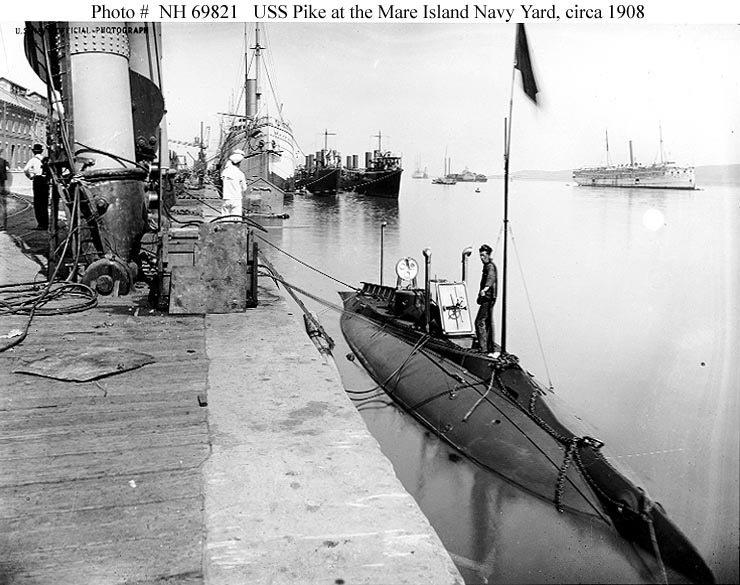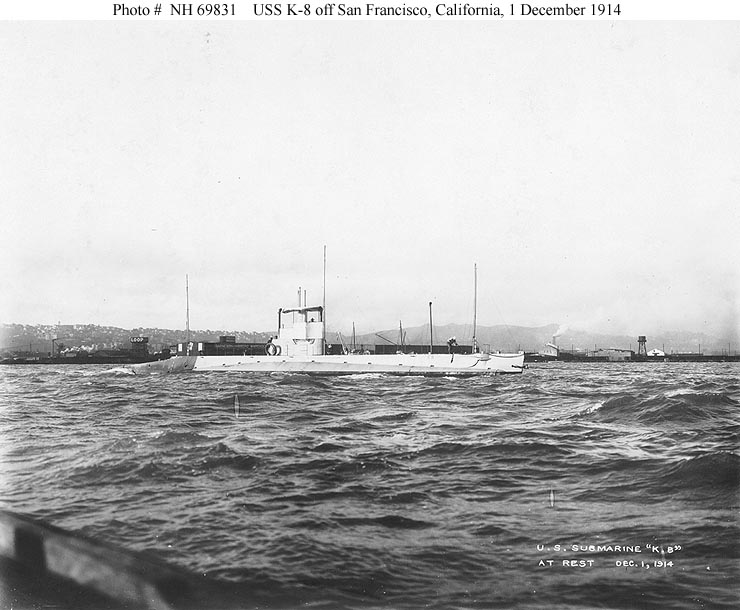 Although not certain, this is most likely San Diego. San Pedro and San Diego also have a dedicated page of their own.